2 tags
2 tags
The Weddar Store is open!
After months and months of love and hard handcraft work… The Real Weddar Clouds are here. Aren't they great?  Following our heart, we've partnered with small independent handcraft studios in Portugal to make these felt and ceramic beauties, instead of having them produced in fishy'n'cheap sweatshops in Asia. We've worked for several months to get all things...
1 tag
The Weddar near the Pyramids feels great.
LSD. Clouds.
The stunning image below is of a rainbow cloud, captured above Mt Everest by Oleg Bartunov whilst on an expedition in the Himalayas, Nepal. The amazing rainbow effect is created when tiny ice crystals in the water vapour of the clouds reflect the sunlight. The sight is rare and has only been reported a few times previously.
Cloud
CLOUD is a large-scale interactive installation by Caitlind r.c. Brown for Nuit Blanche Calgary. Created from steel, metal pull-strings, and 5,000+ light bulbs (both illuminated and burnt out) CLOUD asks the viewer to participate by experiencing the work first hand – standing beneath the structure and pulling lights on and off, creating the flickering aesthetic of an electrical cloud.
takingguard asked: how long do the reports stay live to the public. For example if some reports the weather now, is it there to still view in 4 hrs? 4 days? You dont explain any of this
Happy Birthday Weddar.
Weddar is 1 year old today. It feels like it was only a month ago… Thank you. I am truly grateful to you. I'm thankful for all of those who've helped making it, and to all of you who've been using it, making it useful while helping each other and spreading the word about Weddar.  Since then, more than 120.000 people around the world have downloaded the iOS and Android apps...
20 Forced perspectives photos with clouds
Check the rest at  http://www.theendearingdesigner.com/20-forced-perspective-photographs-with-clouds Thanx to Sara Pires for this lovely photo set :)
Cotton Clouds, Diamond Tears.
thanx @SaraPires26
Weddar is an official Shorty Awards Finalist!
You did it! :)   Weddar was chosen as a Shorty Awards Finalist for the Weather Category! You can check it by yourself - http://shortyawards.com/ We know we've been a little too zealous trying that you and your friends could nominate us for the weather category but, oh well, that's how these things work, right? :)  Since this phase was a sort of popularity contest, you...
Weddar for Android 1.0.7
Guess what… Weddar v1.0.7 is available for update, today. What is new? ☂ Fixed a Freeze Bug when "back key is pressed" in About/Help pages accessed from the Welcome Screen. ☂ The "SomeWhere over the rainbow,SomeWhere over the rainbow" is fixed for good; ☂ Fixed About and Help pages localizations ☂ Improved icons contrast when "menu" hard key is...
Weddar for iOS 1.7.1 available + Weddar spricht...
Hey ;) We have a small new update for iOS available. What is new? ☼ Map Screen is now instantly refreshed when app comes out of "sleep" mode;  ☼ Now includes weather conditions visual icons when sharing reports to social networks; ☼ Added German language;  ☁ Performance enhancement;  ☂ Potential fix for a pesky crash on help and about views in Settings (as of 1.7);  ☂ Minor...
Weddar has a new friend called "Coton"
Hi, Our "french connection" friend Valentin de Bruyn, co-founder of Etamin Studio just released a lovely new weather application called "Coton". We have just tried it and it's an incredibly designed and informative application. We find it awesome not only for "Cloudspotters" but also for those who are interested to have more information about how the...
Weddar for Android 1.0.6 is out and we have a new...
Weddar for Android update As promised in our last blog post about updates, and after a long time without much needed updates, we're glad to inform you that we are releasing Weddar for Android v1.0.6 update, today. What is new? ☼  Weddar Report Shares now include weather conditions visual icons before the link; ☼  Added Italian localization; ☁  The "Somewhere ♫ over the ♪...
The Weddar in Perth feels... Shocking! (man films...
A man in Perth, Australia has filmed the moment he was struck by lightning while watching a thunderstorm in his backyard. :| Check it here . We hope none of our Weddar Reporters will ever experience this. via ninemsn.com.au
Weddar 1.7 for iOS is out now
And to start the year in a good way and as a proof that we really mean to make a better Weddar as fast as we can, we have a new Weddar version for iOS available for update. (We're planning an update for Android real soon.) What is new? ☼ Added Italian Localization  ☼ New Weddar Leadeboard Refresh button  ☁ New App/Server communication library  ☁ Improved cache system  ☂ Fixed a...
Weather forecasters in South Africa face jail for...
"Weather forecasters in South Africa have been warned they could face fines and even jail for issuing incorrect weather predictions. First time offenders could face a four or five-year sentence and a £400,000 fine, while repeat offenders face a maximum of 10 years or an £800,000 fine." link Weddar Reporters don't predict. They report. :)
How to forecast the weather (without gadgets)
Hi all, Since Weddar is not about forecasts (yet… cof… cof… ;), we thought it would be helpful to give you a manual on how to understand what kind of weather conditions are heading toward you, by just checking the sky. ;) (graphic via: www.marisys.com) So, how does it feel? ;) ——— (btw, don't forget to "Vote for Weddar" for the Shorty Awards on the...
"Sunshine is delicious, rain is refreshing, wind braces us up, snow is..."
–  John Ruskin
Happy 2012!
Hi, We're a bit late on the blog but since it's still 2012, here we are wishing you a wonderful 2012!   Have fun! — — Here's James tweet about our app's 2012 notification. Hope you have seen it too.;) "Nice new year message #weddar instagr.am/p/dHQio/" — James Griffiths (@griffinabox) December 31, 2011
Weddar Reaches 100.000 Downloads, Launches Weddar...
This weekend we hit a historical mark in our history: 100.000 downloads. That is great news for us and we are amazed to see the community grow each and every single day. And to celebrate it, we bring you some gifts! Weddar Report Pages You may have seen it here and there this week, but now when sharing your Report to Facebook or Twitter there is a link where your friends can see - on the web...
Weddar On InStyle's November Issue
"Apps You Can't Live Without" :) How cool is this, Weddar is featured on InStyle magazine (US), November issue, that was out yesterday! Check it out: What is amazing is that InStyle is a magazine with a circulation of over 1.7 Million in the US, and with over 2 Million followers on Twitter. Meaning, we should be getting even more Reporters now, and the more we are, the better...
Weddar For Android - The Wait Is Over
Hello Weddar Reporters, From this day on, we are thrilled to welcome the Android family to the Weddar community. After countless requests for an Android version ever since the launch of the iOS one, the wait is over: Weddar for Android is here. If you have an Android device (or know someone who has - maybe they've been asking you too when does Weddar come out for Android!), then head...
Weddar 1.5 is Here: Email Login; Portuguese,...
Hello Weddar Reporters, Today we released a new Weddar update. Although the last version was 1.1, this new one has so many new stuff that we thought we might as well go ahead and call it 1.5! So what's new? First of all, anyone can now create a new account and Log In with their email, not just Facebook and Twitter anymore. Second, we have the first batch of localizations. They are:...
3 tags
Weddar would be the favourite app of Lord Stark Of...
Awesomeness by spanish designer Fansieto. Weddar is not availabe in Westeros yet, but elsewhere you can just get it right here. 
The #Weddar in WISE 1828+2650 feels Cool! →
2 tags
Hello Algeria, Angola, Anguilla, Antigua, and...
Two weeks ago Apple opened up the App Store to additional 33 countries, and Weddar is now available for download in all of them. Additionally, we're now using a new analytics tool and found out that, all in all in this three months, Weddar has already been featured in many, many App Stores in the What's Hot section and News and Newsworthy —> 28 today alone! So thank you all...
143 Awesome Photos of Clouds [Gizmodo] →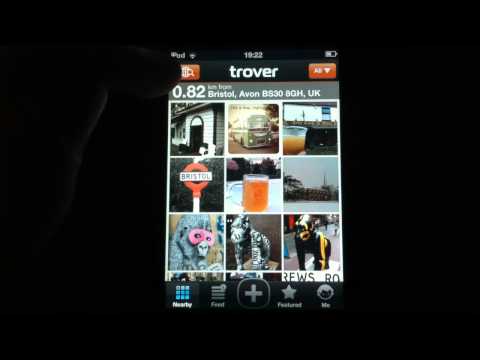 3 tags
Help Us Get David Lynch To Try Weddar...
Hello Weddar Reporters, Last Friday, our friend Bruno Luís had the idea of David Lynch using Weddar. We loved it of course, and since then (upon Bruno's suggestion), we started the hashtag #HeyLynchTryWeddar to try to get him to see it. You know, Mr. Lynch seems to be really into weather stuff, and indeed he used to do a daily weather report, like one below: And here's another...
Weddar Is One Of The Portuguese Finalists At...
Hey Weddar Reporters, Today we are proud to announce that we are one of the 5 Portuguese Finalists of Vodafone Mobile Clicks 2001. Vodafone Mobile Clicks is an international contest to identify and develop the best, most innovative mobile internet start-ups.(…) Already known as the biggest start-up competition of its kind, this year's Vodafone Mobile Clicks is open to seven markets. Any...
Weddar v1.1 is here!
After almost 2 months now, and after being used and loved by people in 90 countries all over the world, we are happy to announce that v1.1 of Weddar for iOS is live at the App Store.  The main changes from the previous version are:  New Features: — New Privacy Setting - Settings Screen now has a new "Anonymous" toggle to make weddar reports anonymously, providing a way to keep your location...
Watch
Someone else likes clouds as much as we do :) Beautiful work from australian cinematographer Murray Fredericks (via Gizmodo).
cito: The #Weddar in Aveiro feels Good.
Weddar No Podcast INEO
Olá a todos! Tivemos recentemente a oportunidade de participar numa conversa sobre Weddar com Daniel Lopes para o podcast INEO, ondem podem ouvir assuntos como: - a origem de Weddar; - o "famoso" email enviado para blogues de tecnologia e jornalistas; - o nosso background profissional, a que Daniel Lopes chama de "curioso" :D - e muitos outros mais! Podem ouvi-lo na...
carpedigi asked: Hello there. Even though Ive reported from different locations my profile only shows 1 or sometimes 2. Also, I have placed requests but they dont show on my profile :( And last: how does this 'Statistics' work? Mine never shows a thing.
Weddar Has New Numbers, Nearly A New Version, And...
Hi everyone! A few weeks have passed and we are happy to announce some new numbers, to tell you that version 1.1 is right around the corner, and that Android is on the horizon. Let's talk numbers first: we crossed the 50.000 downloads a few days ago, along with the 23.500 active Weddar Reporters, and much more than 100.000 Reports (our first "purty" round number). Since we...
duasverdadeseumanectarina asked: I'm not an user, yet, but I wonder if you have a sign for volcano :) it affected flights with people :)