Oct 19
Weddar Art by Mokhlid Al-Mutairi
Oct 02
The Weddar Store is open!

After months and months of love and hard handcraft work…

The Real Weddar Clouds are here.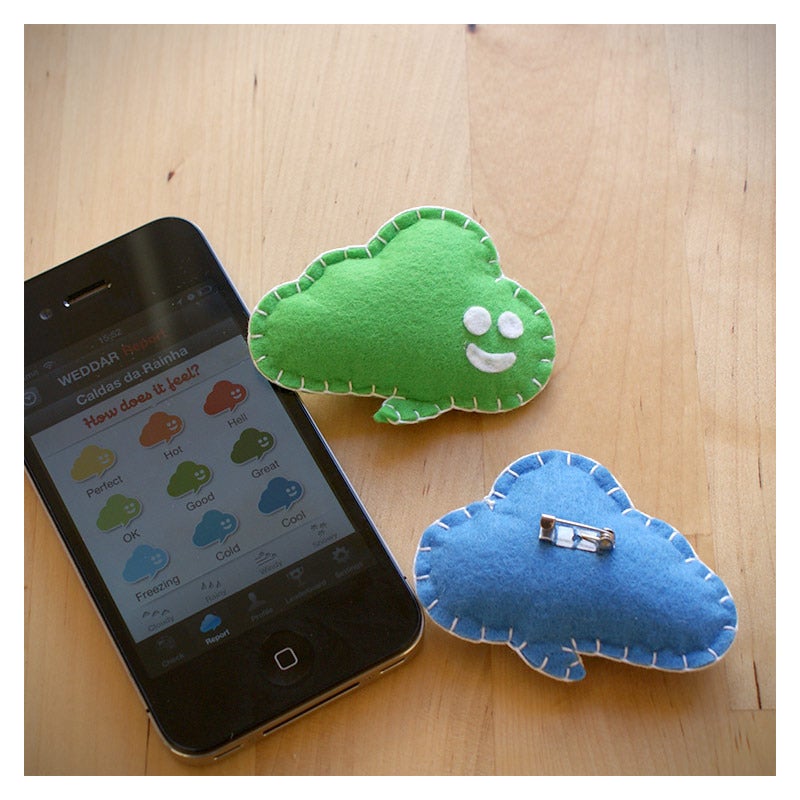 Aren't they great? 
Following our heart, we've partnered with small independent handcraft studios in Portugal to make these felt and ceramic beauties, instead of having them produced in fishy'n'cheap sweatshops in Asia.
We've worked for several months to get all things right and we're really, really happy to show them to you.
Click here to see the new Weddar Store!
The Cute and the Handy.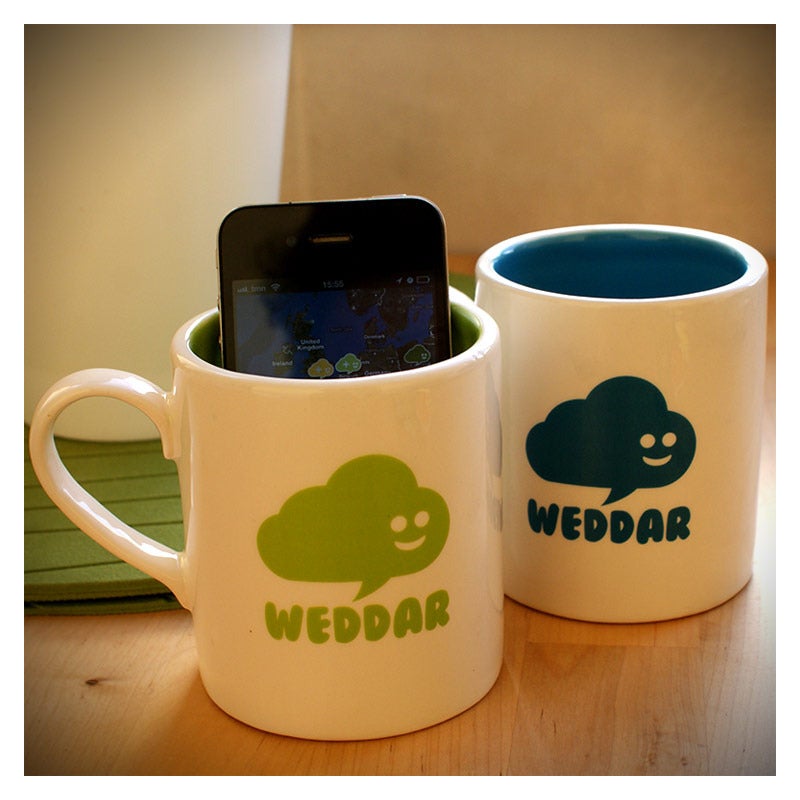 Felt Weddar Clouds, Pins and Phone cases or Ceramic Magnets and Mugs, all handcrafted with love in Portugal.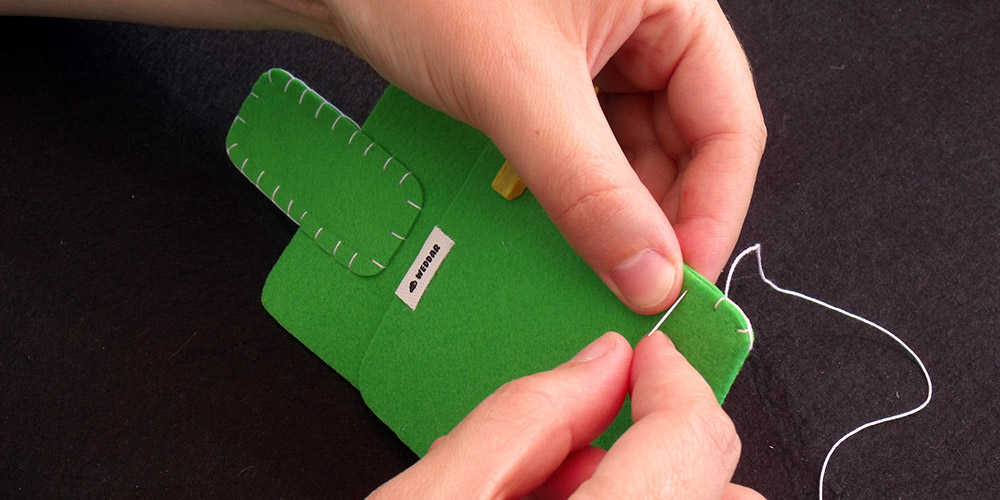 The Weddar Store was made for you and your loved ones.
We have a little Weddar Cloud for everyone. For you, for your soul mate, for your kids, babies, even pets love them. 
The wait is over, click here to see the new Weddar Store!
Hope you love them as much as we do,

Thank you! ;)
Sep 19
The Weddar near the Pyramids feels great.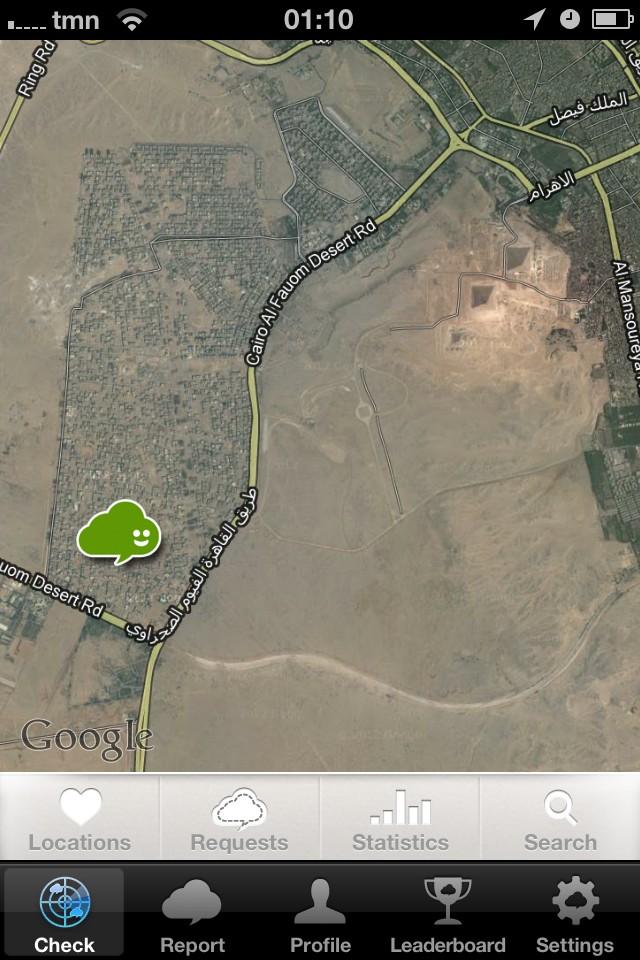 LSD. Clouds.
The stunning image below is of a rainbow cloud, captured above Mt Everest by Oleg Bartunov whilst on an expedition in the Himalayas, Nepal.

The amazing rainbow effect is created when tiny ice crystals in the water vapour of the clouds reflect the sunlight.
The sight is rare and has only been reported a few times previously.
Pipe Cloud 
Cloud
CLOUD is a large-scale interactive installation by Caitlind r.c. Brown for Nuit Blanche Calgary. Created from steel, metal pull-strings, and 5,000+ light bulbs (both illuminated and burnt out) CLOUD asks the viewer to participate by experiencing the work first hand – standing beneath the structure and pulling lights on and off, creating the flickering aesthetic of an electrical cloud.
Sep 18
It's, oh, so, close…
(like in "days away" close)
;)
Jun 19
takingguard asked: how long do the reports stay live to the public. For example if some reports the weather now, is it there to still view in 4 hrs? 4 days? You dont explain any of this
Hi, 
A Weddar Report will last for 5 hours. The report's cloud transparency gives you a visual clue for how long it has been done and you have precise timestamp info once you click on it for more detail but you're right about that information is missing in our help pages. We'll fix that in our next version.
Thanx ;)
Apr 25
Happy Birthday Weddar.
Weddar is 1 year old today.
It feels like it was only a month ago…
Thank you.

I am truly grateful to you. I'm thankful for all of those who've helped making it, and to all of you who've been using it, making it useful while helping each other and spreading the word about Weddar. 
Since then, more than 120.000 people around the world have downloaded the iOS and Android apps and we are just shy of the 500.000 Weddar Reports mark. 
Isn't that awesome? If you only see numbers, think of it this way: 
One. Hundred. And. Twenty. Thousand. Real Flesh and Blood Humans like you and me who have made almost half a million reports.
"Like, wow…" No, really. 
If by some mysterious chance you happen to be in front of a mirror, please say to the person you see in front of you: "You are great."
(If there's no mirror but there's still a person in front of you, tell her the same. She will probably like it.)
But let's go back to our baby's birthday:
Weddar's first Happy Birthday Cake.
It's also our present for you. 
Sorry if I can't send you a slice, but it's still not technologically feasible to send it by email and I don't think it would be in a safe and edible form if I would send it by snail mail. (Also, I don't even know if it's possible to slice 120.000 pieces out of this little cake.)
But rest assured, we're working on other presents for you and when it comes the time, it will be ok to send them by snail mail, at least some of them. (you have some hints in the birthday cake photo, some will be available in physical format and another one has a "2.0" tag on it. ;) 
In the meantime, we have some humble but real presents you can "taste" right now. We've just released an update for our iOS and Android apps. Check them as and where you usually do.
 
Warning: Emotional paragraph.
It has been an amazing ride, full of ups and downs. I'm pretty sure there will be much more of them, with a fair share of smiles and tears while we all make Weddar great. This first year was only the beginning.
If you want, tell us your story, what good and bad things happened to you last year. Did Weddar helped you in any way? (This is no trick to get free pretty quotes on our website or promotion efforts, I really mean it. Send us an email, it will be kept between us.)

A special thanks to those who've been actively involved in building, launching and growing Weddar throughout this first year: Ricardo Fonseca, Pedro Morais, Sergio Silva, Luís Confraria, Jorge Galrito, Arturo Vergara, Pedro Veloso, Rubem Mota. You really rocked.  (…and deserve a bigger slice of the cake. :)
 
So, "How does it feel?" :)
Thank you so much,
Catarino
Mar 07
20 Forced perspectives photos with clouds
Check the rest at  http://www.theendearingdesigner.com/20-forced-perspective-photographs-with-clouds
Thanx to Sara Pires for this lovely photo set :)
Mar 01
Cotton Clouds, Diamond Tears.
thanx @SaraPires26
Feb 24
Weddar is an official Shorty Awards Finalist!

You did it! :)
 
Weddar was chosen as a Shorty Awards Finalist for the Weather Category!
You can check it by yourself - http://shortyawards.com/
We know we've been a little too zealous trying that you and your friends could nominate us for the weather category but, oh well, that's how these things work, right? :) 
Since this phase was a sort of popularity contest, you might find us shallow but we're not in this to get an award. The most important aspect of this nomination is that, now we have Weddar in front of these industry "sharks", opinion makers, etc.

As you know, since Weddar information is powered by every single one of us in our community, the more people we have in Weddar the better the service become for all. This is a great opportunity to "tickle" these big shots' interest in order to know more about Weddar and talk about it to their "audiences". (muah… ah… ah…) ;)
The shorty Awards winners for each category will be chosen by the http://rtacademy.org/  members. ( If we win, MC Hammer can't touch it… :)  

The winner will be announced at the awards ceremony on March 26, 2012 in New York. 
So…
THANK YOU!
OBRIGADO!
GRACIAS!
GRAZIE
MERCI!
ありがとうございました
DANKE
We'll keep you updated. ;)
Feb 10
Weddar for Android 1.0.7

Guess what…

Weddar v1.0.7 is available for update, today.
What is new?


☂ Fixed a Freeze Bug when "back key is pressed" in About/Help pages accessed from the Welcome Screen.
☂ The "SomeWhere over the rainbow,SomeWhere over the rainbow" is fixed for good;
☂ Fixed About and Help pages localizations
☂ Improved icons contrast when "menu" hard key is pressed. 
You can update it right now at the usual place:

;)
Feb 02
Weddar for iOS 1.7.1 available + Weddar spricht jetzt Deutsch
Hey ;)
We have a small new update for iOS available.

What is new?


☼ Map Screen is now instantly refreshed when app comes out of "sleep" mode; 

☼ Now includes weather conditions visual icons when sharing reports to social networks;

☼ Added German language; 

☁ Performance enhancement; 

☂ Potential fix for a pesky crash on help and about views in Settings (as of 1.7); 

☂ Minor Bugfixes.
You can update it right now at the iTunes App Store: 



Special thanx to our friend Wolfgang Frank who helped us translating Weddar to German. Here's a link to his blog in german, ( or translated in english) and to his Twitter ;)
Feb 01
Weddar has a new friend called "Coton"
Hi,
Our "french connection" friend Valentin de Bruyn, co-founder of Etamin Studio just released a lovely new weather application called "Coton".
We have just tried it and it's an incredibly designed and informative application. We find it awesome not only for "Cloudspotters" but also for those who are interested to have more information about how the weather is going to be by checking what kind of clouds are currently moving above their heads.
We also think that, since Weddar is more about real-time information and does not provide forecast info, "Cloud" might be a good tool for those of you who already use our service.
In their own words:
— — —
Coton, the cloud identification guide for your mobile
With Coton, discover the fascinating world of clouds, identify them in a blink and learn to forecast the weather!
Cloud identification was formerly reserved to meteorologists and enlightened connoisseurs. Coton now allows all iPhone, iPod Touch and Android smartphones users to understand the world of clouds using a simple and fun interface.
Become a cloud spotter
Coton contains 33 detailed index cards and 120 beautiful pictures of all the cloud types you can spot. Coton also includes a fully illustrated introduction explaining the formation and classification of clouds.
Learn to forecast weather
Is this big white cloud a sign of upcoming rain? Coton tells you the weather condition that usually comes with each kind of cloud.
Coton's contents are based on the International Cloud Atlas classification, the reference book published by the World Meteorological Organization. The whole app is available in English and French.
Coton is available right now on www.cotonapp.com at a special launch price of €0.79 or $0.99 for its release on Android Market and App Store.
— — — 
check it here: www.cotonapp.com
We hope you find it as awesome as we do :)